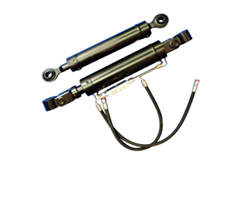 The Toplink Series is the easy way to position implements on your tractors 3-point linkage. Based on the AG Series they are available in a light duty and heavy duty range, all bore and stroke lengths with either 3/4" – 1" pins light duty & 1" – 1.1/4" ,1.1/2" & 1.3/4" pins heavy duty. 1" Pin – not available in 1.5 inch bore.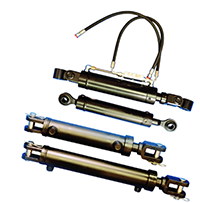 Pressure, dimensions, porting and capacity the same as AG Series
3/4" and 1" end can be applied to any AG Series Cylinder.